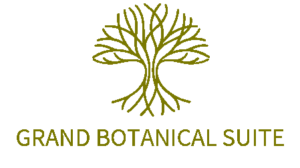 In these Terms and Conditions, the following definitions apply:
1. Definitions
"Company" or "we" means Grand Botanical Suite Limited (company no 12823626) whose registered office is at 80 Bordesley Street, Birmingham, West Midlands, B5 5QH.
"Booking" means the booking for functions and/or any other services or items made with us.
"Contract" means the Booking and these Terms, and any other terms and conditions stated to apply to the Booking.
"Venue" means the premises for which your Booking is made.
"Terms" means these terms and conditions.
"VAT" means value added tax.
2. Bookings
All Bookings at the Venue are subject to these Terms.
At the time of Booking, we will take your credit/debit card details and you authorise the use of this card for any sums that become owing to us. We shall also have the right to require full payment in advance or a deposit at the time of Booking in certain circumstances or if the Booking includes the supply of certain items or services. No Booking shall be treated as confirmed until the details and/or payment/deposit described in this paragraph have been provided.
3. Charges
Any food, service or VAT (at the prevailing rate) are included only if specified.
Price lists for additional items, such as food and other services, are available via our customer services team and are available on request.
4. Identification Requirements
In the interests of security and to prevent fraud, at the time of booking the venue, guests may be required to confirm their identity by providing their booking reference, their passport/identity card/driving licence and a valid credit or debit card. These records will be kept for at least 12 months and may be disclosed or made available for inspection by any police officer or as otherwise required by applicable law in connection with the prevention or investigation of crime.
5. Payment
We accept the following methods of payment:
(a) Credit Cards: American Express, Mastercard, Visa
(b) Debit Cards: Visa/Delta, Visa/Electron and Maestro.
All additional charges must be paid for in full on check-out from the Venue.
6. Cancellation Policy and No Shows
The cancellation policy varies according to the package that is booked. Deposits are non-refundable if a cancellation occurs within 14 days of the venue booking.
7. Changes or Cancellation by the Company
Very occasionally we may need to cancel your Booking. In such circumstances you will be given a full refund but we shall have no further liability to you arising out of such cancellation.
8. Damage
We reserve the right and you hereby authorise us to charge you for any damage incurred to the Venue during your booking. (including without limitation specialist cleaning) or for any items that are missing when you leave.
9. Accessibility
Please contact Customer Services on 07958 432805 to discuss specific individual requirements and the availability of said requirements, we will do our best to accommodate your needs.
10. Parking
Please contact the venue directly for more information. Cars and their contents are left at the owner's/customer's own risk. We do not accept responsibility for loss or damage however caused.
11. Guest Behaviour and Guest Numbers
(a) Guests are requested to conduct themselves appropriately at all times and to comply with Company procedures and/or requests with regard to conduct and respect for the property of the Venue, its employees and guests and their health and safety. Guests are requested not to disrupt the smooth running of the Venue, or cause offence to our members of staff. We reserve the right to refuse entry or services or remove you and members of your party from the Venue if, in our reasonable opinion, we consider this provision to have been breached. Where this is the case shall have no obligation to refund you for our services or any other loss or expense incurred.
(b) Guest numbers must not exceed those stated at the time of the given quotation. This will put strain on our staffing structure and you may be charged for further non expected guests.
12. No Smoking / Fireworks
(a) Guests are not permitted to smoke anywhere on the venue premises.
(b) Fireworks are not permitted anywhere within the venue.
13. Pets
Guide dogs are accepted with prior arrangement, and other dogs may be accepted at the Company's discretion, but otherwise no pets are allowed at the Venue.
14. Personal Information
Telephone calls may be recorded from time to time to help us improve the service we offer you.
15. Force Majeure
The Company accepts no liability and will not pay any compensation where the performance of its obligations is prevented or affected directly or indirectly by or as a result of force majeure or any circumstances beyond its reasonable control including, but not limited to, fire, flood, earthquake, extreme adverse weather conditions, natural disasters, pandemics, epidemics, other acts of God, acts of terrorism, fire or failure of electric power, gas, water, or other utility service, plant machinery, computers, vehicles or any collapse of building structures.
16. Limitation of Liability
The Company will not be responsible for the loss or damage of any property left in or the Venue unless this has been expressly presented for custody in the Venue's safe.
The Company will not be liable for any indirect, consequential or pure economic loss or any loss of profit, goodwill or opportunity.
The Company's total liability shall not exceed the value of the charges received by it under the Contract.
Nothing contained in the Contract or in any other document referred to or incorporated in it shall be read or construed as excluding any liability for death or personal injury caused by the Company's negligence or liability for fraud or fraudulent misrepresentation.
17. Governing Law and Jurisdiction
The Contract and any non-contractual obligations arising in connection with it are governed by English law.
The English courts have exclusive jurisdiction to determine any dispute arising in connection with the Contract, including disputes relating to any non-contractual obligations.
Each party irrevocably waives any objection which it may now or later have to proceedings being brought in the English courts (on the grounds that the English courts are not a convenient forum or otherwise).
COVID-19
To help stop the spread of COVID-19 and support public health we are required to collect contact information for all customers and visitors to Grand Botanical Suite.
NHS Test & Trace requires us to collect this data from the lead booker of each group or party and record the time, date, name & contact number. NHS Test and Trace will ask us for these records only where it is necessary.
Your data will be kept only for this purpose and will be retained securely for 21 days and shared
securely with the NHS if required.
Please note that Grand Botanical Suite are taking all Government guidance and legislation into account in the operation of its facilities during the Covid-19 pandemic. This means that there may be some changes to our services.